By Rachel Ellen Green, CPT
Due to the COVID-19 pandemic, video chat platforms are more popular than ever. Although these are great forms of communication to connect with friends, family, and coworkers; they may be tiring you out.
Recent studies have shown the psychological consequences of spending a majority of your time on video meetings. Signs of video conferencing stress, popularly called "Zoom Fatigue" show up as work exhaustion, difficulty concentrating, frustration with coworkers, muscle tension, insomnia, and overall fatigue.
What causes "Zoom Fatigue"? Here are a few contributors:
Greater cognitive load
Talking in-person comes naturally to most but communicating over video chat can take a lot more thought. We naturally make gestures and nonverbal cues to communicate. During a video meeting, you may exaggerate gestures to communicate more effectively, which could contribute to fatigue.
Excessive amounts of eye contact
In a normal meeting you may look at the speaker and back at your notes or a presentation. During video meetings the amount of eye contact can be increased. In addition, the size of faces may be different than in person. Also, when someone's face appears to be less than 18" away if can create anxiety or discomfort. These variables can contribute to anxiety and stress. Consider adjusting the view during meetings to make it easier to interact with other people online.
Viewing yourself
Most video chat platforms show a small window with your own face in it. Studies have shown viewing yourself during conversation can make you more critical of yourself. Until you get used to it, seeing yourself for hours a day during meetings can be challenging to mental health and energy levels. You can usually change your video chat settings so your window disappears.
Lack of movement
Working in an office and doing face-to-face meetings keeps us moving. Movement is particularly important to overall health and brain function. If possible, change where you take your meetings. If you can, try turning your camera off periodically and stretch or move at your desk.
Home life interference
Creating harmony between your home and work life is already difficult. Add in the fact that many people must work from home now, and the added distractions that brings. Just know your boss and coworkers are in the same boat. Having a workspace of your own may help.
Here are a few tips to help you reduce "Zoom Fatigue":
Prioritize the meetings you attend
Although there are mandatory meetings, can you pass on the ones that are not required? Or can you send someone to take your place or watch a recording later?
Turn off your video
If it is not required, simply let people know you are engaged in the meeting, but will have your video off. This may help you focus more or reduce fatigue. Remember to provide a reason for turning off your video. That way people won't get the wrong impression.
Use Web Conferencing for fun, too!
Associating video chatting only with work can encourage negative associations with the activity. Try video chatting with family and friends, especially those you can't see as often.
Know thyself! Schedule meetings during hours when you're most productive
Not a morning person? Make your calendar available for meetings after 11 am if that suits you best.
Add Focus time to your calendar
Outlook has a tool that will allow you to schedule Focus Time on your calendar to make sure you have blocked time to accomplish the other various tasks you need to do. You can also simply add a 15 or 30-minute block before and after key meetings to prep for the meeting or do high priority tasks generated by the meeting.
Take breaks to exercise, meditate, or state changes
It's important to allocate regular time during the day to support your mental and physical needs. You'll perform better in meetings and reduce stress. These can be short 15-minute bursts.
Work-from-home is here to stay. Burnout from work is quite common, so it's important to set boundaries for your mental health and cognitive function. Find out what methods work best to keep yourself focused and energized throughout the workday.
For more information on reducing "Zoom Fatigue" and improving online performance, please contact us at (530) 297-6464 or click here to email us.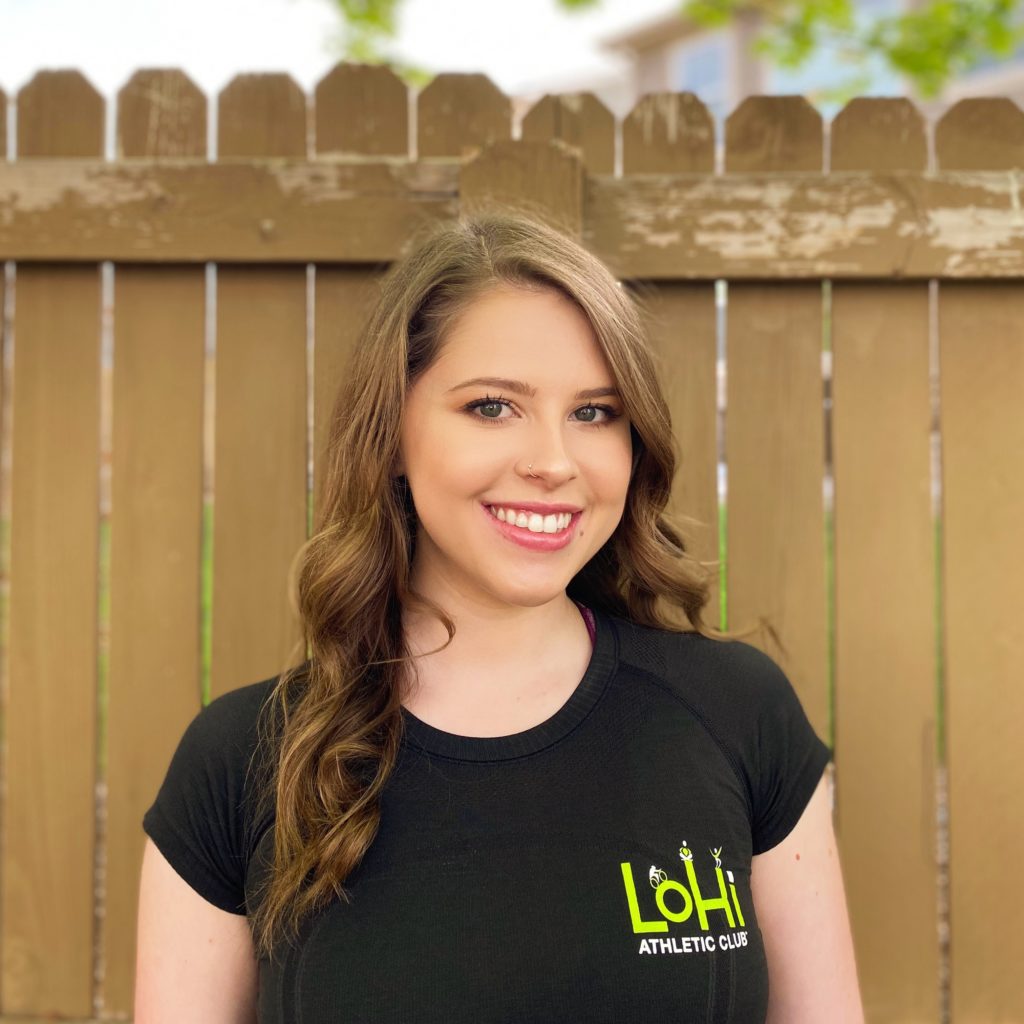 Rachel Ellen Green is a NASM Certified Personal Trainer. She works at LoHi Athletic Club in Denver, CO. In addition, she conducts online strength training sessions. Her goal is to change her clients' physical and mental health through exercise. Rachel focuses on retraining the body to create functional movement patterns and strength building. Rachel has a passion for fitness, nutrition, and helping others. Her background is in martial arts, gymnastics, kickboxing, and more. Rachel has a Bachelor of Science Degree in Exercise Science from Metropolitan State University, Denver.