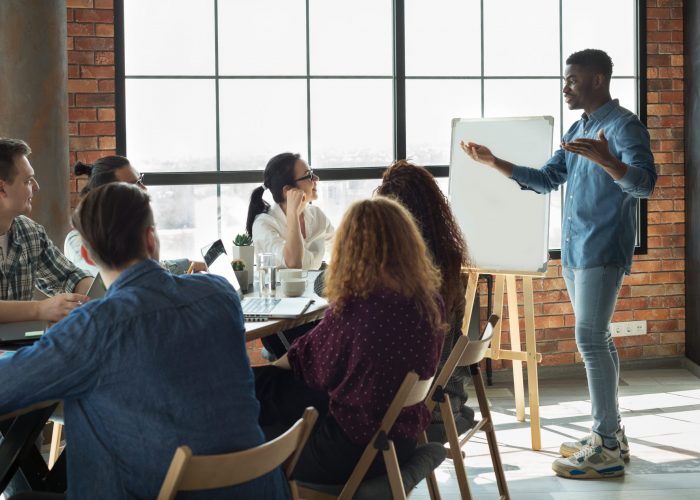 Delivering Memorable Presentations
Presentations are an essential part of our everyday life. Whether we're presenting data in a meeting, or asking for resources from our boss, or planning a trip with our family, we're always presenting.  The challenge for most of us is to present ourselves and the information in a memorable and persuasive way.  If done effectively people listen, remember, buy-in, and take action.  As a result, delivering more memorable presentations improves your performance, relationships, confidence, and the quality of your life.  
Within this dynamic hands-on workshop you will:
Learn the keys to making your presentations memorable
Learn to remember text, and key facts and figures
Improve your physical presentation skills
Reduce distracting habits
Enhance your presentations with stories and analogies
Improve your use of audio visual tools
Learn to organize and prepare your presentations for maximum impact
Build confidence
Learn to provide memorable feedback to team members
Get lots of practice
For more information on Delivering Memorable Presentations, please click below. 
"Great use of practical exercises that utilized real company experiences!"