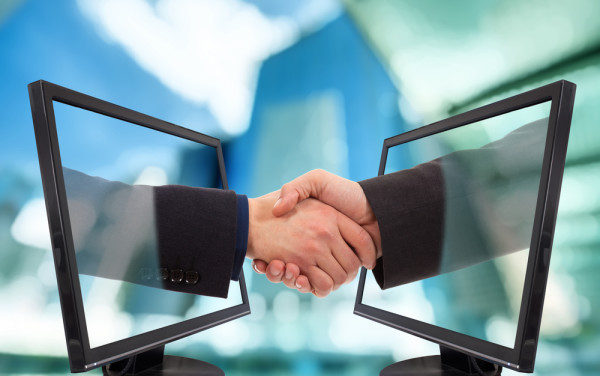 In today's challenging climate, people are avoiding face-to-face interactions. A salesperson's life blood is the face-to-face meeting. Face-to-face meetings inspire connectedness, confidence and commitment. Take away the face-to-face meeting and the salesperson's customer connection and business can be at risk.
The best alternative to a face-to-face meeting is Online Collaboration.  In Online Collaboration, your client can see your face and hear you. They can see your hand gestures and any documents that need to be reviewed. You can do almost everything that you do in a face to face meeting. Those salespeople who can confidently and seamlessly sell using Online Collaboration achieve their sales objectives, save time, money, and more. Those salespeople who don't, end-up on the outside looking in wishing that they had the sale.
Sound easy? It's not! It takes the right amount of knowledge, technical know-how, confidence, and sales skills to become a successful Online Collaboration Persuader.
Online Collaboration for Sales is an engaging online program. As a result of participating in this dynamic course, you will be able to:
Use Online Collaboration tools in a confident and persuasive way
Behave appropriately for Online Collaboration situations (charm school)
Build rapport quickly using Online Collaboration tools
Uncover client needs, wants, and opportunities
Present solutions seamlessly and confidently using Online Communication tools
Gain commitment efficiently and effectively in online situations
Organize and run meetings effectively using Online Collaboration Tools